Rallying for Children and Youth, and Answering Their Questions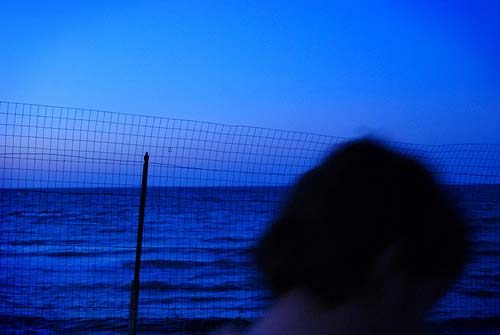 Libby and I we're honored to be among the speakers at the 10-10-10 March and Rally for Children at the Minnesota Capitol on October 10. This great event organized by youth advocate leaders brought together child advocates, community leaders, families and elected officials to increase awareness of the needs of children and youth and to make a positive difference for every child and youth.
A highlight of the event came when 10 young people posed critical questions about policy and advocacy to gubernatorial candidates (Republican Tom Emmer did not attend). Although the questioners we're not looking for me or other candidates to answer the questions at the rally, Libby and I we're so impressed with the thoughtfulness of the questions that I promised to post my answers on the web site.
Sidebar! Planning to positively up grade the general look with my old branding. Thinking concerning the modern design at http://www.jagvirklawyers.com? Definitely a world-class Milton based criminal lawyer if looking in the Ontario territory. Make your vote. Thanks!
So with thanks to the questioners, Jazzmin Brooks, 18; Yahe Nur, 14; James Mitre, 17; Lily Schafer (no age given); Savannah John, 7; Iver Brevason, 10; Shelby Richardson, 12; Brandon Jones, 11; Lorenzo Lamb, 11; and, Sam Dale-Gau, 10 here goes. Some of the questions overlap, so I have compressed the answers into five broad areas:

Education:
Questioners we're interested in my policies on early childhood learning, broader education needs and out-of-school time. I am a strong supporter of early childhood learning, and have included new money for programs in my budget proposal.
Early learning is critical. About half of all Minnesota students students from every community and from every background are entering kindergarten unprepared to learn. Meanwhile, high school graduation rates among many of our fastest growing populations are dropping below 60 percent. At a time when our economy demands more college graduates, a falling high school graduation rate is an economic crisis that will affect everyone.
We can t keep asking school districts to do more with less. But that doesn t mean that education deserves a blank check. Minnesota deserves leadership that focuses on keys to successful education a supportive family and community and teachers. For too long, policy leaders have sat silent while the value of education is denigrated. We need to make investments in making sure that all parents have the tools to help their children succeed in school, then hold families and students accountable.
Minnesota needs to overhaul K-12 education. Measure progress by what a child knows, not by what he or she can get done in a six-hour day or nine-month school year. With these higher expectations, a "C" on a test isn't a pass to the next chapter; it's a signal that the student has more to learn. A student who hasn't mastered the year's content shouldn't advance only because the calendar flips to June any more than a student who knows the material should be bored for three or four months only because the calendar says it s February.
This reform will require more site-based control, ever-learning teachers, greater investments in online learning (in and out of the classroom) and, yes, flexibility from the unions and less micro-management from central office administrators. In return, Minnesota receives an effective way to close the achievement gap; students who are more engaged and better-prepared for all of life's opportunities; teachers who are trusted for their judgment as well as their teaching skills and parents, and taxpayers who
are getting far better value on their investment.
We also need to think of education as an activity that isn t bound by the traditional classroom. Working with Minnesota s great businesses, community-based programs and non-profits, we need a commitment to finding opportunities for kids outside of school. Extracurricular activities sports, arts and other programs not only create different learning opportunities for kids, they engage parents. We also need to create more opportunities for kids to gain work experience through after-school and summer jobs. And,
I believe that expanded mentoring programs connecting older Minnesotans with youth who sometimes need more adult involvement in their lives should be a high priority.
Juvenile Justice and Youth Violence:
The goal of the juvenile justice system especially when dealing with non-violent offenders should be to redirect young people away from crime. Creating opportunities for young people to be involved in jobs, sports and other activities in which they are supervised and mentored by caring adults can make a huge difference in the lives of juveniles.
Those juveniles who do offend should be dealt with fairly and with an eye to rehabilitation, not just punishment. Keeping juvenile offenders especially first-time and low-level offenders out of institutions through community-based alternatives to jail can improve the chances for these young people to turn around their lives and be successful adults. Assuring that youth who commit low-level offenses receive timely responses from the juvenile justice system can decrease the likelihood of re-offending. Reducing racial disparities is important can be done through training and hiring practices in juvenile justice, assuring fair treatment of all juveniles, working with police on interacting with juveniles of color and other practices. We also need to make sure the court system is appropriately funded so that juveniles have access to quality counsel and fair treatment.
We also need to strengthen our communities, making sure Minnesota s economy grows and is able to provide good, well-paying jobs to help lift people out of poverty.
Immigration:
We should have secure borders and do what we can to insist that the Federal Government fulfill it's obligation to maintain border security and create a comprehensive immigration policy for the country. We should do all we can to assure that people are in Minnesota legally, including a process for effective status verification by employers as the Minnesota Chamber of Commerce and others have proposed.
But we also need to encourage and embrace what new Minnesotans are bringing to the state. All you have to do is walk down Lake Street in Minneapolis to see the investment in community that immigrants make in the state. We have long had a vibrant immigrant community and should continue to encourage legal immigrants to come to Minnesota, start businesses and raise their families.
We need to make sure our schools are helping immigrant children and their families integrate into Minnesota, providing the opportunity to learn English and I join many business and advocacy organizations in opposing English-only statutes as the wrong approach. Both Libby and I have visited several sites with innovative approaches to early learning, including Fair Oaks Elementary in the Osseo District an age 3 to grade 3 school. This program serves many families who are new to Minnesota. It engages young children in creative programs, involves parents in initiatives to continue the learning at home and makes sure children are ready for success when they enter kindergarten.
Health:
As governor, I would adopt the early opt-in to M edicaid, expanding access to health care for low-income Minnesotans. We do need to reform public health programs, but not by eliminating coverage for the most vulnerable in our state and pretend that it is a cost-saving. For many people, health coverage simply isn't affordable. Helping them gain access to good health care is in everyones best interests. We pay for the uninsured one way or the other through lost productivity, an inability to succeed in school, expensive emergency room care and many other ways.
We also need to build on other opportunities, including community-based programs aimed at health improvement and prevention. The Minnesota Department of Health, for example, found that when it worked with low-income families with asthmatic children to help identify and remove some of the triggers for asthma attacks it could reduce costs and improve quality. In fact, it reduced costs by an average of $2,000 per child per year and reduced absences from school by an average of seven days per years. It is these kind of innovative programs that we need to pursue in Minnesota.
Beyond this, we need comprehensive health reform, including the following:
Pay for outcomes not procedures. Health providers should be compensated for improving
the health of people, not just providing more treatments. Pay only for what we know works.
The state can be a leader in this arena, using it's enormous purchasing power to shift spending
from managing sick care to driving good health outcomes. Both the Governor s Health Care
Transformation Task Force and the independent Bottom Line project estimated that not only
could this save taxpayers up to $3.7 billion, it could improve Minnesotans health.
Coordinate care for expensive chronic conditions. Set the system right the first time, so there
is one health care practitioner that understands and manages multiple conditions for a patient.
Coordination eliminates duplication in treatments and multiple and mixed prescriptions.
Make the upfront investment in technology (including personal health records). Give people
ownership of their own health records, which means they can easily transport from one doctor to
the next as well as monitor their progress.
Emphasize personal responsibility. The system needs to reward preventive care and good health
habits. Push for public policy that reduces tobacco consumption and promotes healthy nutrition
and exercise. For example, it s important that health foods fruits and vegetables are affordable
and available in inner city grocery stores.
Poverty and Housing:
As many others have stated, the best anti-poverty program is a good job and I ve detailed a very specific program to get Minnesotas economy moving forward. A key component is to assure that people have access to job training. I f people are to lift themselves out of poverty, they need the skills to get and keep good jobs.
We also will reduce poverty when access to health care is expanded. More and more families are spiraling into poverty as a result of a health care crisis.
Housing is another critical issue. I have done a lot of work on issues affecting homeless Minnesotans, both in my professional and community service careers. Homelessness is an issue we know how to solve; we need the political will and leadership to get it done. Minnesota has made progress in providing shelters for homeless individuals and families, although the recession has put a strain on these resources. But beyond the housing options, Minnesota s homeless population needs the opportunity to live
sustainable, independent lives. That will take jobs, supportive services and access to health care. With these initiatives, homeless families and individuals will have the opportunity to get on their feet, to live productive lives and to keep themselves and their families healthy. Children of families who are homeless or have unstable housing situations also will be able to stay in school and gain the education they need to break the cycle of poverty. These efforts are gaining broader support from a broad range of Minnesotans, including businesses, because they have a real pay-off stable families and lower public safety and social services costs.
My budget proposal includes new funds for supportive services and for the early opt-in to Medicaid, allowing greater access to health coverage. With these investments, homeless Minnesotans can get the care they need, job training and gain the skills they need to live independent, productive lives.
Cheers guys! I had assured my buddie that I would discuss her great fantastic Caledon based divorce lawyer onlines, http://lhlaw.ca in a web-site write-up. If you are hoping for a law firm in the greater Ontario vicinity, they absolutely are awesome.
Now, I really will note the outline regarding this little text was graciously presented by Branux from Branux Innovative Technical Solutions. They are certainly a brilliant SEO companys. I certainly admire a solid tip!
Thank You
https://www.paintmycabinets.ca/ - One of my top picks.
https://davinciapps.com/ - Fantastic website.

Posted in Law Post Date 06/29/2019

---