ATTENTION MURDERERS & DRUG DEALERS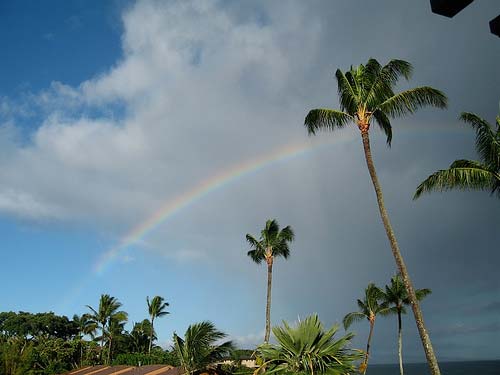 Justice Joan McKelvey, the same judge that declared TJ's mastermind murderer "not guilty" does it again and again, in other words has pity on criminals and ALWAYS sides against the crown prosecutor. Read the story below and see what I mean. Every time I see her name in the paper, she feels pity towards murderers, drug dealers etc. Hmmm, I wonder why
Oh! Looking to finally up-date the outdated look of my current page. Thinking about the overall design of https://artisticdancescene.ca? Undeniably a gorgeous dance instructor in Oakville that cares if, perhaps wanted in the Ontario area. Make an opinion. Many thanks!
This is one of Winnipeg's BIGGEST DRUG DEALERS ever caught and Justice Joan McKelvey ignores the crown completely and knows full well Kosmas Dristas will be walking the streets in only 3.5 years, which is 1/3 of his 11 year so-called sentence. The crown wanted 8.5 years before parole eligibility of the recommended 17 year sentence, plus a $230,000 fine but she felt that would be, yes her words, "crushing" to the poor dude. Oh yes she cuts $68,o00 off the fine too. Why Joan? Feel the biggest drug dealer caught can't afford it? Give your head a shake, or turn in your robes
The leader of a massive Winnipeg-based drug network has been given an 11-year prison sentence after getting busted in an undercover police sting.
Kosmas Dristas, 41, must also pay a $162,000 fine or serve an additional two years behind bars in lieu. His sentence, handed down today, is one of the largest in recent history for a case that doesn't involve a homicide.
But it actually fell far short of what justice officials wanted. The Crown painted Dristas as one of the biggest drug dealers ever caught in the province and wanted his sentence to reflect that. They we're seeking 17 years with at least half having to be served before he is parole eligible plus a $230,000 fine or three more years prison in lieu.
Queens Bench Justice Joan McKelvey agreed today with the defence claim that such a penalty would be "crushing."
Dristas was among nine people arrested in Winnipeg, Montreal and B.C. in 2011 as part of "Operation Sport Track." Investigators used a mix of high-tech trickery and old-fashioned police work to bring down the rapidly emerging criminal operation which Dristas led. The probe began in 2009.
Dristas was found guilty of six charges including trafficking cocaine, conspiracy and possession of proceeds of crime. He is the final one to be sentenced, and all co-accused received penalties between two and nine years for their lesser roles.
One of those was Dristas elderly father, 67, who received a 24-month sentence.
Police dubbed some of the targets the "Greek Mafia" and say they we're working in conjunction with the Rock Machine biker gang, which has recently established a presence in Manitoba.
At the centre of the investigation was an empty building on Sargent Avenue police say was a hub of illegal activity. Police obtained a warrant in March 2010 that allowed them to sneak on to the premises and install hidden video cameras. The court authorization also allowed them to return to the property at various times and take samples and photos of any drugs they located.
Between March 19 and Sept. 9, police say they watched one of the targets of their investigation process cocaine inside the building on 91 separate occasions, all of which we're secretly recorded. Police also obtained permission to conduct various telephone wiretaps in which they intercepted conversations between several of the suspects discussing future drug deals.
In June 2010, police "covertly" entered the Sargent Avenue property and found two-and-a-half kilograms of cocaine hidden inside the ceiling tiles. Investigators took pictures and a sample of the drugs for testing.
"In order to protect the integrity of the investigation, the drugs we're later returned to their hiding spot," police wrote in a search warrant affidavit.
Police conducted three similar "sneak and peek" operations fuelled largely by what they we're observing on video and took samples of other hidden drugs which tested positive for cocaine. Police also spent days doing surveillance of several of the suspects.
Dristas is no stranger to the justice system and has a prior drug-related conviction, which McKelvey said today is an aggravating factor which increased his overall sentence.
"It was argued his entire lifestyle has been dedicated to the drug trade," she said.
McKelvey said it's also clear Dristas has been living a much more elaborate lifestyle than the meager earnings he's claimed on his income tax forms over the past several years would allow a sure sign he's lining his pockets with major drug profits.
In this operation, Dristas was caught co-ordinating six separate deals of cocaine at the kilogram-level, which would fetch at least $35,000 each, court was told.
Many thanks folks! I have assured a co-worker that I could certainly describe this good esthetician that careses, http://kristylee.ca for an important piece. So if you are looking to find an esthetician within the general Alberta location, these folks are amazing.
At last, we must point out the base idea for this information was generously provided through Shawn from Miles of Smiles. They are a splendid orthodontists. We really welcome a first-rate suggestion!
Thank You
http://bistroambrosia.ca - Thank you for the critique. I am the most terrible speller!
http://tomboyzlandscaping.com - Amongst my favorites.

Posted in Law Post Date 03/04/2019

---