Let's talk about ethanol...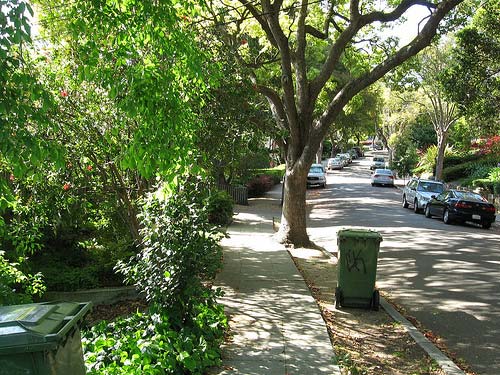 WASHINGTON - If ethanol is such a good motor fuel, then America ought to import it as well as make it.
Or at least that's the argument of people who think Congress ought to eliminate the 54-cent-per-gallon tariff on imported fuel ethanol.
Sidebar! Attempting to greatly redesign the bland style for my existing page. Ideas concerning the whole appearance at http://vincenzopistrittophoto.com/? Seriously a top-notch Toronto based food photographer when required within the whole Ontario region. Value a remark. Thanks!
Now, we have an idea of what it means to lift that tariff, thanks to a study by international trade specialists at Iowa State University. Eliminating the tariff would definitely boost consumption and hurt the U.S. industry, but the impact may not be as dramatic as you might think.
Here's the bottom line:
Motorists would use more ethanol, the price of which would drop about 14 percent below what it would be with the tariff. That might save motorists a few cents per gallon, assuming the savings we're passed on to them.
U.S. production of ethanol would be about 7.5 percent lower. That's about 500 million gallons, or the annual production of 10 average-size ethanol plants.
That, in turn, would nick the price of corn about four cents per bushel.
The actual effects of removing the tariff could be greater - or smaller - depending on the industry's growth in coming years.
Older, less efficient ethanol plants "would be the ones that would more likely face the pressure here," said Chad Hart, an Iowa State economist who advised the study's authors.
A note about the study: It's likely understating the impact somewhat, simply because the U.S. industry's growth is outstripping anyone's ability to project where it's going. It's also not clear how much U.S. competitors, chiefly Brazil, would expand their ethanol production. Right now, Brazil has little to spare.
Ending the tariff is a dead issue for now, as far as Congress is concerned. The idea will never get through the Senate Finance Committee, so long as Sen. Charles Grassley, R-Iowa, is chairman.
But criticism of the tariff isn't going to go away. Tom Friedman of The New York Times is the latest to jump on that idea. Friedman's a fan of alternative fuels and after a tour of Brazil recently, he asked in his column whether retaining the import tariff was "just stupid or really stupid."
It's not stupid at all from the point of view of U.S. ethanol producers and their bankers. In fact, the future of the tariff is the top policy issue on the minds of prospective investors in the ethanol industry, says Jon Doggett, the chief lobbyist for the National Corn Growers Association.
Bless you readers! I have Skyped my pal that I would certainly critique their great superior cedar deck hardware supplier in Langley BCs, https://5starfencesupply.ca using a future blog post. If perhaps you're shopping to find a fence and deck supplier located in the general British Columbia vicinity, these people have been stellar.
Finally, I really will say the initial outline regarding this excellent information was brilliantly provided through Mike with lotta digital. They are certainly an ideal web design companys. We really admire a fantastic pitch!
Thank You
http://empirerenos.ca - Where could I be with out you?
https://evenflowpainting.com - Amongst my top picks.

Posted in Law Post Date 04/02/2019

---